Air Force III Premium Featured In LP Magazine 2019.
---
Three years ago, Holger Barske wrote
"I cannot think of any suggestion for improvement to the Air Force III. This machine is the perfect turntable"
LP 2016 April/May.
And in LP April/May 2019, he says
"Unbelievable, but true: There was further improvement possible. The Air Force III Premium delivers a great combination of power and articulation, precision, timing and emotions. Simply the best turntable I know at the moment"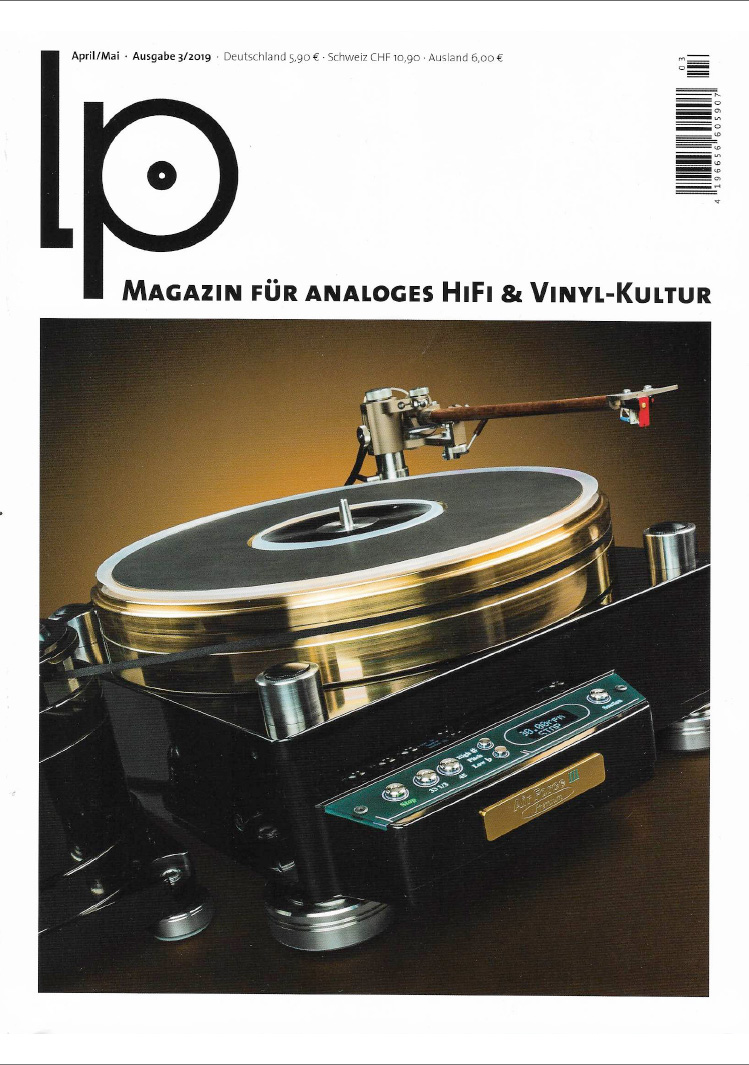 Read the full review (in German) as a pdf here.
---