LP Magazine in Germany, 2016 April/May issue by Holger Barske
---
Air Force III also occupied the cover of the magazine too.
Holger Barske wrote a great review for our Air Force III.  The original article is in German. Here is the summary of the review.
"The TechDAS turntables define what at present is technically possible – so does the Air Force III. Sounding unequaled in transparency, light-footed and ample the Air Force III, due to it's vacuum hold-down, is able to play records in a perfect mode which normally would be lost.
I cannot think of any suggestion for improvement to the Air Force III – and this is something I don't say often. This machine is the perfect turntable. A turntable which works anytime to the point and to combine with pretty much any tonearm available in the world. Due to it's diversity it is the ideal basis for the vinyl enthusiast."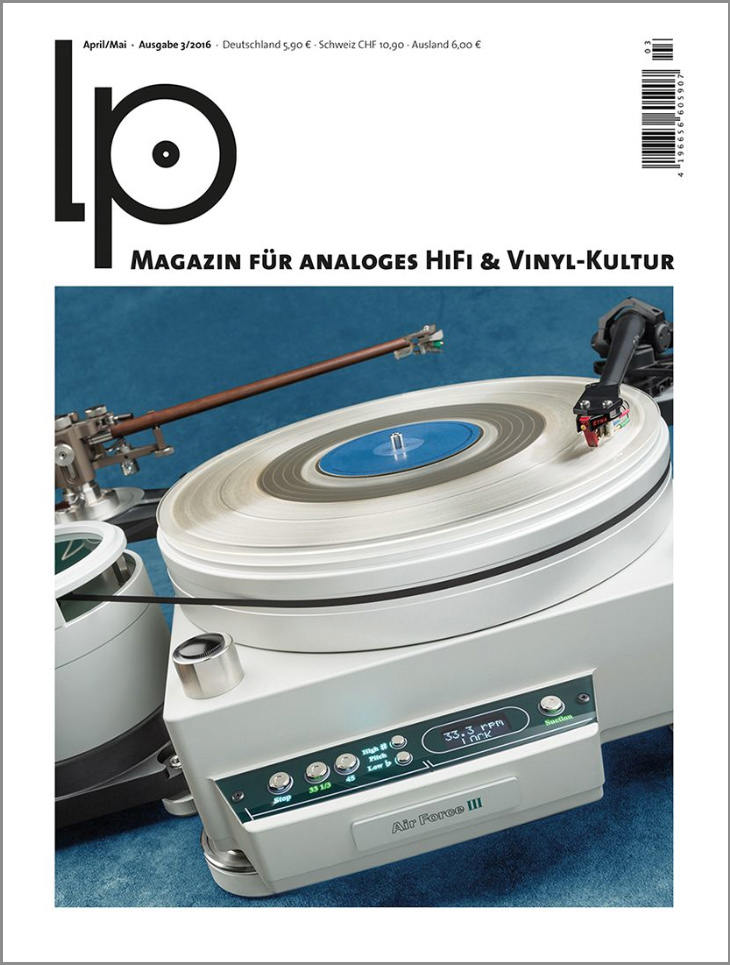 ---