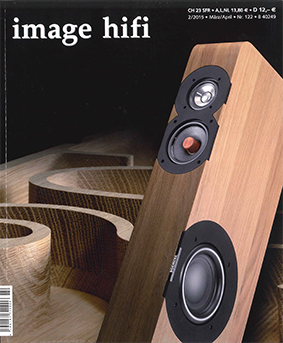 Air Force One was reviewed in Image Hifi no. 122 March/April 2015. 
Some excerpts from the review (original text in German):
"The unlimited dynamics are as hard to grasp as the unbelievable gain in 
musical experience."
"Somehow this turntable seems to be otherworldly – from a more perfect
world than ours."
"With its capability to minimize interference more reliable than any
other turntable, the TechDAS Air Force One enhances the tone color, the
three dimensional image and especially the energetic level of the
musical reproduction. The Air Force One brings forward vinyl secrets
never heard before."
View the PDF online here:
image-hifi-AF1-review-No122-2015
Or view the original at the magazine website here.

Air force Two featured on the front cover of LP MAGAZIN April/May 2015. 
Some excerpts from the review (original text in German):
"This is definitely another world than what vinyl normally offers – the
listener is overwhelmed by information. It doesn't really matter if the
vinyl turning is audiophile or 30 years old flea market stuff – what
this machine gets out of the groove is unbelievable." 
"No matter whatever is played – the effect is always the same: the sound
from another planet… listener and platter are in the same status –
floating."