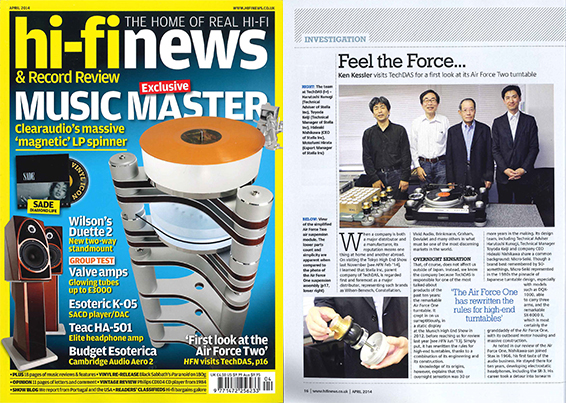 Feel the Force… 
Feel the force together with TechDAS team – Air Force Two turntable.
Buoyed by the rapturous response to Air Force One, TechDAS wasted 
no time in creating the Air Force Two. Remarkably its price is roughly
half of the Air Force One, and the performance is within a whisker of 
the Air Force One.
Read the great review by Ken Kessler in hi-fi news
Hi-fi News & Record Review, April 2014, page 16 – 21