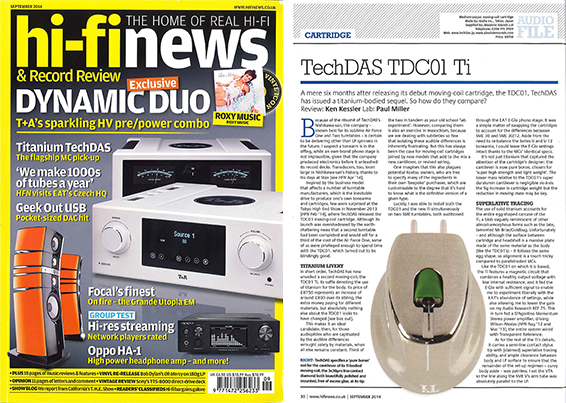 TechDAS TDC01 Ti cartridge is reviewed in Hi-fi News September 2014 issue!!
Hi-fi News & Record Review is the UK's monthly magazine, dedicated to high-end audio. 
It is a three page review in color with nice pictures. The reviewer is Ken Kessler  and there is a Lab Report by Paul Miller. 
The articles contain details and specification of the new cartridge from TechDAS.
Please read this great review in Hi-fi News.
September 2014, page 30 – 33.